C stud dan mesin roll roll membentuk U





Kami memiliki 19 tahun pengalaman manufaktur dalam cold roll forming machinery. Selain software AUTO CAD, kami juga mengadopsi perangkat lunak cold roll forming profesional. Dari atap umum dan dinding panel baja roll membentuk mesin ke mesin roll profil presisi tinggi membentuk, kita memiliki tim excellecnt untuk membuat mesin tersebut.
Fitur dan Struktur:
Stud dan track roll forming machine, stud / track roll membentuk mesin ud cd uw cw profiles
* Layar sentuh antarmuka utama untuk pengoperasian yang mudah
* Sistem pemberian makanan secara otomatis
* Mesinnya bisa digunakan untuk berbagai tipe stud dan track
* Sistem kontrol otomatis otomatis membuat efisiensi produksi menjadi efisien
* Poros padat dan rol berkualitas tinggi membuat mesin bekerja dengan lancar dan mudah tertahankan
* Kebisingan rendah, wasting rendah, hemat energi dan lingkungan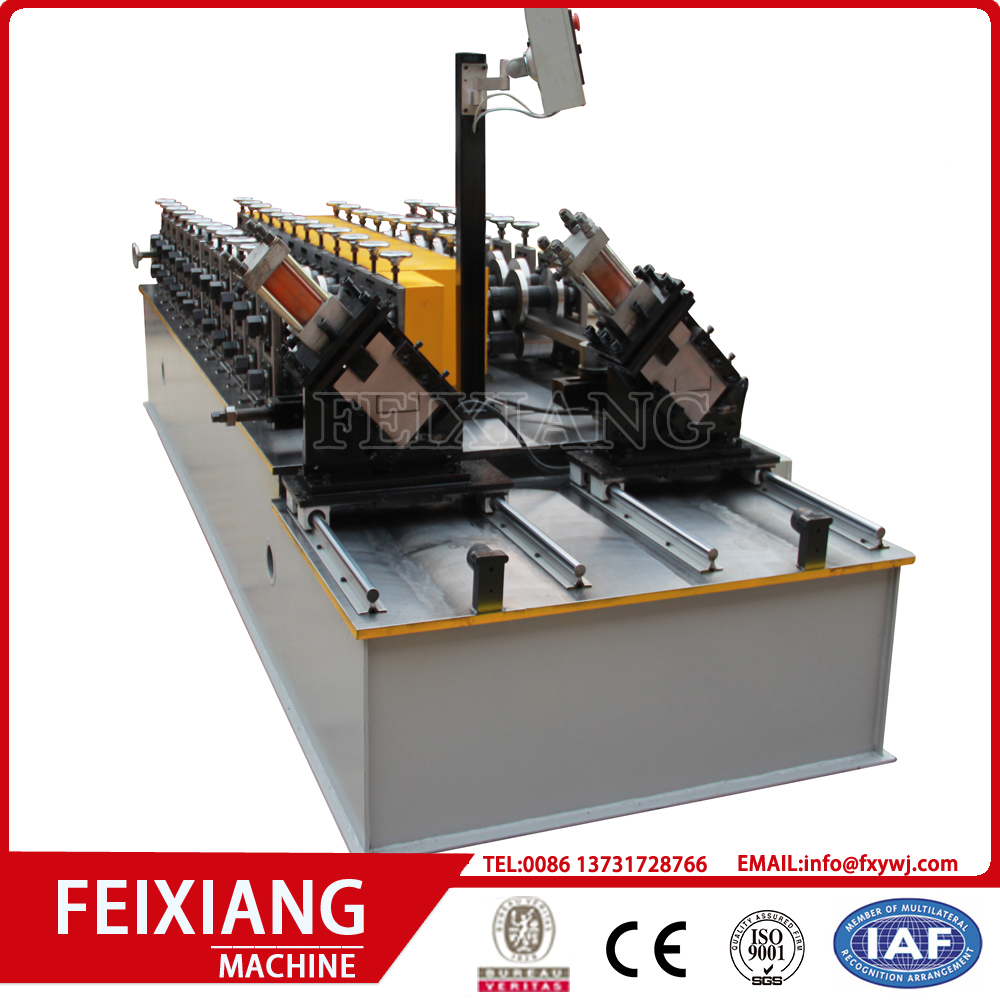 Deskripsi Produk
1.Proses aliran:

Parameter Teknis:
Stud dan track roll forming machine, stud / track roll membentuk mesin ud cd uw cw profiles
| | |
| --- | --- |
| Equipment operation | Automatically |
| Voltage | 380V,50/60Hz or at buyer's request |
| Thickness of material sheet | 0.3----1.5mm(normally) |
| Width of material sheet | As drawing |
| Control system | By PLC |
| Cutting method | Hydraulic cutting |
| Material of roller station | Gcr12 with hard treatment |
| Formed width | As drawing |
| Working speed | 30m/min |
| Length of finished product | set in computer, machine will cut automatically |
| Transmission type | gears |
A.Decoiler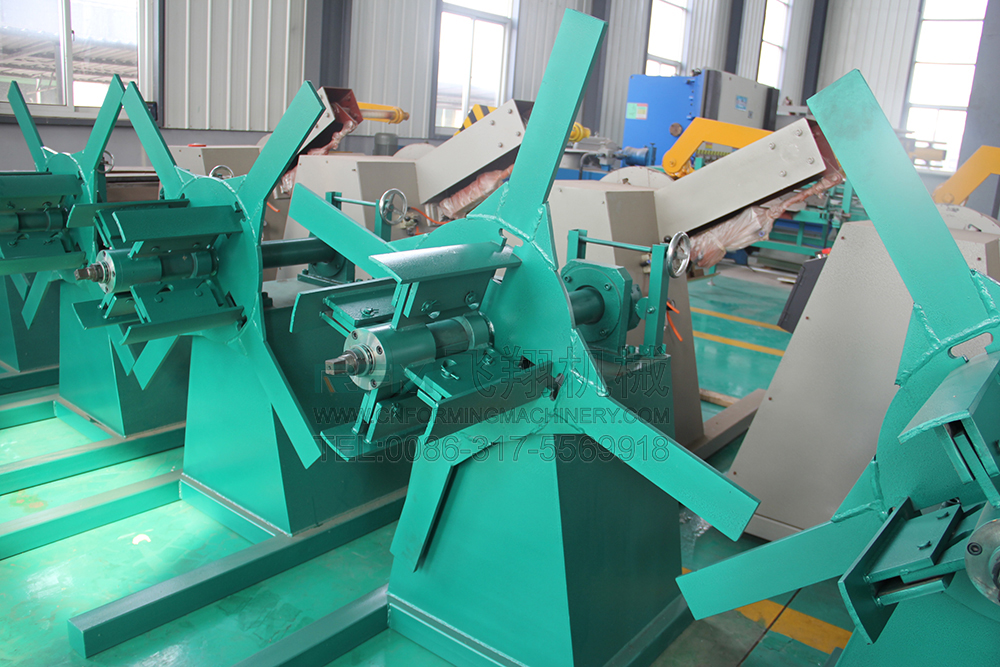 B.Main mesin pembentuk
Kotak Kontrol C.PLC
D. Bagian pemasangan
informasi perusahaan
Hebei Feixiang:
Sebuah. Dua dekade produsen peralatan baja dingin profesional membentuk
b. Satu comapny dengan dua pabrik, sekitar 30000 meter persegi, lebih dari 100 karyawan
c. Sertifikat GB / T Nasional, CE, ISO9001: 2008
d. Membangun hubungan bisnis dengan pelanggan dari lebih dari 65 negara dan wilayah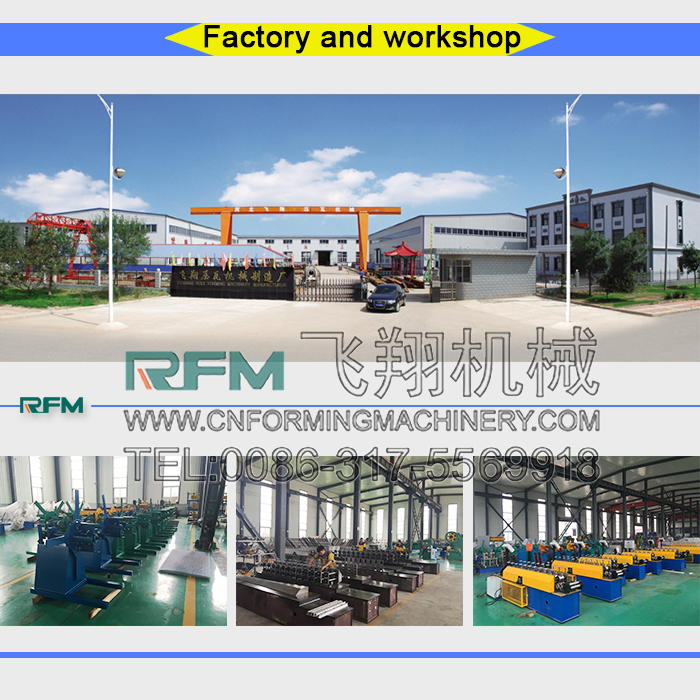 pelayanan kami
Instalasi dan pelatihan:
Jika pembeli mengunjungi pabrik kami dan memeriksa mesinnya, kami akan mengajarkan cara memasang dan menggunakan mesin, dan juga melatih pekerja / teknisi Anda secara langsung.
b.Tanpa akan berkunjung, kami akan mengirimkan manual dan video kepada pengguna untuk mengajari Anda untuk menginstal dan mengoperasikannya.
c Jika pembeli membutuhkan teknisi kami untuk pergi ke pabrik lokal Anda, silakan mengatur papan dan penginapan dan barang-barang penting lainnya.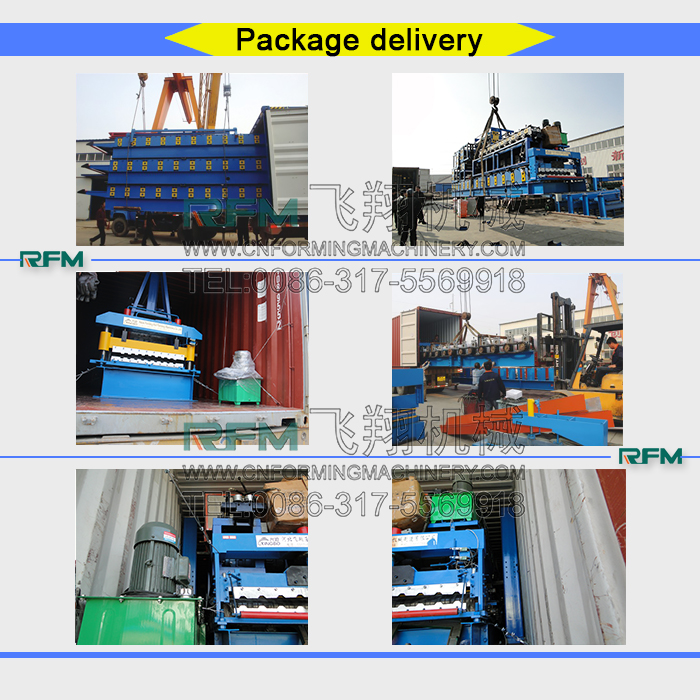 Mengapa memilih FEIXIANG?
Stud dan track roll forming machine, stud / track roll membentuk mesin ud cd uw cw profiles
* Kami menyediakan semua dukungan teknis, seperti insinyur, gambar, dan instruksi manual.
* Kami mengirim satu atau lebih dari satu insinyur ke klien untuk menginstal dan menyesuaikan semua mesin
* Supply formula guide service dan pokok pembelian bahan baku.
* Kami bisa menyediakan proyek turnkey untuk anda.
* Kami memiliki reputasi baik dari para pelanggan kami baik di dalam maupun luar negeri.
Kategori Produk : Langit-langit Keel Roll membentuk mesin